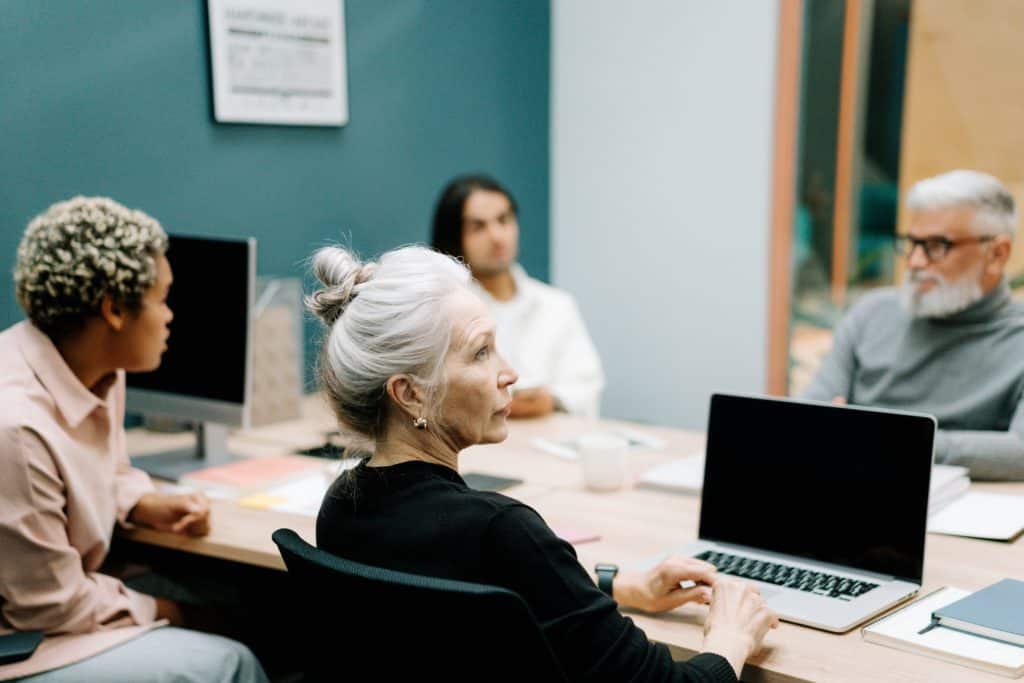 Are you the most competitive person you know? How about being comfortable and proficient doing repetitive tasks? Are you competent with computers and possess the ability to multitask – navigating multiple programs while on the phone…(and do you even want to?) Would you run through a wall to get things done? And do you love learning software on the fly?
Do you have the ability to multi-task multiple demands in an environment of regular interruption? And do you harbour a deep burning desire to evangelize a company culture? Because if you can answer yes to several of these qualifying questions you might just be the ideal candidate for job market 2021. However, if you're today's senior looking for work – do you feel your blood pressure rising as you read today's employment ads because these descriptions can be jarring and offensive? My simple advice to Seniors seeking employment is DIY. Because in lieu of maturity, life experience and dependability, employers advertise they want candidates so motivated and hyped they would gladly run through a wall to get something done. We've probably all been there and done that in our younger years, but we are so over that aggressive, competitive behaviour and don't intend to go there again for some corporation.
One in four persons aged 65 to 70 is still working, up from 11% in 2000. And 40% of workers over 65 are now self-employed. In the US the senior population still working in the mid 90s was 12%. In 2015/16 that percentage increased to 18%.
Seniors work for two reasons: either because they just love working because it provides them with purpose – or because they must, having delayed saving for retirement – or having been caught up in some late in life misfortune like the Great Recession or a Gray Divorce.
We have different priorities as we age and running through walls to get something done or working in an environment of constant interruption are not aspirational ones for seniors. And in addition to being someone willing to run through that wall, you will need a lot of technical know-how in order to qualify for most current positions: proficiency with the Microsoft suite: Excel, Outlook and Word as well as many CRM programs.
If your expertise has not been clerical, learning a number of new software programs (on the fly no less) can present a real challenge. And while the list of aptitudes requested is overwhelming – the wage for all that know-how is oftentimes underwhelming. One advertisement wanting someone with a Masters Degree with bilingual ability offered a wage of $15-$18 per hour! Please tell me why anyone would attend university for 6 years with the goal of earning $15/hour?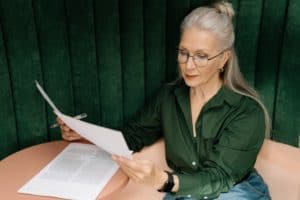 Then there's ageism. Seasoned workers now unemployed discover their resumes are rejected after supplying the year they graduated from high school or university, dating them. Is there some type of HR algorithm classifying seniors as resistant or incapable of learning new technology – subsequently disqualifying them as candidates? Or are employers afraid of having to pay a salary commensurate to skills these seniors have acquired over their lengthy careers?
My first encounter with ageism transpired when I recently enrolled in an online marketing course where individual coaching was offered if needed. I finally had to admit I was stuck on a technical issue and requiring some one-on-one mentoring. When the "coach" called me his very first question was: "How old are you?" When I took offense and responded that in my view my age was irrelevant he said: "You will not quality for coaching. Good luck, good-bye" and hung up. This particular brand should be forced to advertise that they will take your money but if you need help, your age will disqualify you from receiving mentoring (even if you pay for it, because it was not free).
My conclusion is this: DIY. Become an entrepreneur. Become self employed. Be your own boss. Set your own schedule. Put your life experience to work for yourself and maintain your dignity all at the same time. Many encore careers are typically chosen for social impact and a sense of personal fulfillment rather than solely economic factors. Seniors value positions in healthcare – helping others, participating in environmental causes or perhaps working in public service. They recognize the merits of giving back, making a difference and helping others instead of running through corporate walls to get something done.
If in your younger years you worked as a professional you could use that professional status and experience to find work again – freelancing, full or part time eg as a nurse or a teacher. Healthcare can never have enough practitioners and online education is now a thing with Covid closing many educational facilities.
Other jobs for seniors might include:
• becoming a social companion to another senior…or starting a social companion agency
• becoming a dog walker or pet groomer
• working in retail
• becoming a real estate agent
• working as a proofreader or freelance writer
• bookkeeping
• working as an administrative assistant – local or remote
• working as a cashier
• becoming a school bus driver
• working as a pharmacy technician
• housekeeping
• working as a customer service rep
• working as a Nanny
• learning the skills necessary to become an affiliate marketer or blogger. (This is a whole planet of information regarding online business opportunities that escaped me completely until the last 2 years). However, beware the shiny object syndrome where people promise a quick return. There is no such thing. Blogging and affiliate marketing take work – lots of it and nothing is overnight.
As an online publisher, any investment you make in producing quality content yourself or hiring writers to do it for you is a longterm investment in future passive income. To avoid those shiny objects and all their hype, may I recommend a few of the more reputable sites: Spencer Haw's Niche Pursuits, Matt Diggity's The Affiliate Lab, Jon Dykstra's Fat Stacks, Authority Site System or Income School's Project 24. What I learned on this Affiliate Marketing journey/education is that there are a surprising number of savvy seniors out there who are already informed and looking to blogging or affiliate marketing as a means to provide extra, passive retirement income.
Maybe consider starting a "Fulfilled by Amazon Business." One course recommendation would be Sophie Howard's Blue Sky Amazon course. Online purchasing has become dominant and more than acceptable in retail. A McKinsey Report on US e-commerce penetration noted 10 years of growth was achieved in just the last 3 months – no doubt accelerated by Covid-19 concerns.
So never before has there been so much opportunity for self employment offered by the internet online. Believe in yourself seniors, educate yourself with these new technologies and take your shot.
Assets like life experience, maturity, stability, psychology and a job history of accomplishment matter. And is it any wonder that 40% of workers over 65 are now self employed? It's become a necessity, both financially and psychologically. We seniors know who we are, how to pull the best from ourselves and we don't need to run through any walls in order to prove it. Thank goodness.